A community organisation in Toxteth has been using money received from a waste recycling and reduction grant to help clean up the streets of Liverpool – and has gathered a 'green' army of volunteers on the way.
The Recycle L1578 and Beyond initiative is the brainchild of Granby Toxteth Development Trust (GTDT), who have been delivering recycling and waste management projects in the area since 2013 from their office on Lodge Lane.
Last year GTDT bid for and won £8000 from the Merseyside Recycling & Waste Authority (MRWA) and Veolia Community Fund 2017/18, which was set up to help support waste prevention, re-use and recycling projects locally.
GTDT have used the extra money to help expand their work further afield, promoting waste reduction and recycling messages to residents in wards around Lodge Lane – namely Picton, Princes Park, Greenbank, Kensington Fields, Riverside and Wavertree, and to a variety of groups including students, older residents, black and minority ethnic and disadvantaged communities. In doing so the project has amassed a 'green' army of environmental volunteers including Recycling Ambassadors and Champions, and Waste Warriors.
Dr Lindsey Guy, Chief Executive of GTDT, said: "We have been delivering recycling and waste management projects for several years around the Granby Toxteth area, and recently more further afield into Kensington and Riverside. Funding from MRWA and GTDT's own Big Lottery funding – L8 Living Sustainably – have enabled us to develop a transferable model which works successfully with many different communities and groups.
"For 2017/2018 we've been continuing to work with these, and new, communities as well as working with MRWA to develop our models of good practice within communities to create packages of support which promote good recycling practices and help to change people's behaviour."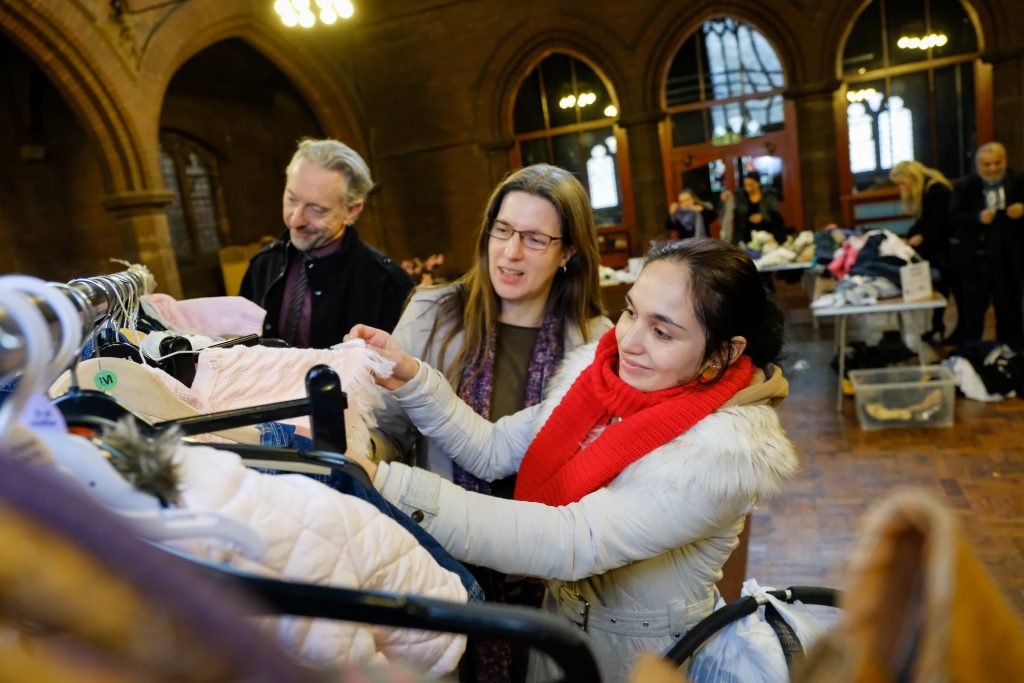 So far, the project has directly engaged with almost 4000 people and involved over 7000 hours of volunteer time.
To push their messages of waste reduction and recycling, GTDT have held a series of events throughout the area, such as Loving Lodge Lane, Waste Not Want Not, Community Living Rooms, Make Do and Mend workshops and clothes swaps.
Furniture and clothes have been the main materials that the project has targeted to keep out of people's bins.
As well as engaging with thousands of people, the project has also diverted 53 tonnes of materials from going to waste, safeguarded two full-time jobs, hosted 28 clothes giveaways and arranged nine furniture re-use events.
Councillor Graham Morgan, Chairperson of MRWA, said: "Like many of our Community Fund recipients, GTDT are experts at finding and talking to a variety of different communities in our region, who are not always easy for us to reach. That is why the Fund and projects such as this one are so important. If we are to make a reduction on the amount of waste being created in Merseyside then everybody has to be on board."
ENDS
Note to editors
– Image captions:
GTDTMRWA_2018a – a family fun day with clothes swap event at St Bede's church in Toxteth.
GTDTMRWA_2018 – a family fun day with clothes swap event at St Bede's church in Toxteth. Left: Glynn Stevenson (Waste Policy Officer at MRWA); and Centre: MRWA Member Councillor Laura Robertson Collins.
– Merseyside Recycling and Waste Authority is responsible for the disposal of municipal waste on Merseyside. Established in 1986 following the abolition of Merseyside County Council, it is a statutory Authority that works with all the local authorities on Merseyside – Knowsley, Liverpool, Sefton, St Helens and Wirral. MRWA takes a lead in advocating recycling, waste minimisation and safe and effective disposal of waste for Merseyside residents.
– MRWA operates (via a contract with Veolia) 14 Household Waste Recycling Centres (HWRC's) for householders in the Merseyside area wishing to recycle and dispose of their own waste.
– The Merseyside Recycling and Waste Authority and Veolia Community Fund is open to community and voluntary sector groups, faith groups, not for profit social enterprises and schools in Merseyside and Halton.
Members of the media for more information please contact:
John Lally
Marketing and Communications Officer
Merseyside Recycling and Waste Authority
Direct Dial: 0151 255 2568
John.lally@merseysidewda.gov.uk
General enquiries: 0151 255 1444