The best and brightest of Merseyside's circular economy will be showcasing their offerings at a 'marketplace' event in Liverpool next week (Wednesday 22nd June).
As part of the International Festival of Business 2016 Edge fringe festival, the event (Beer, Bikes and Buffet: A re-use marketplace on how to upcycle your business) will see a dozen local organisations set up stalls to promote themselves, good practice in resource efficiency and to sell their products to IFB delegates.
Organised jointly by Merseyside Recycling and Waste Authority (MRWA) and Groundwork CLM, Beer, Bikes and Buffet is taking place at Constellations (pictured below) in the city's Baltic Triangle, and will promote the business benefits of re-use, recycling and waste prevention. There will be workshops, demonstrations, produce and products from a wide range of local businesses, social enterprises and community organisations throughout the day.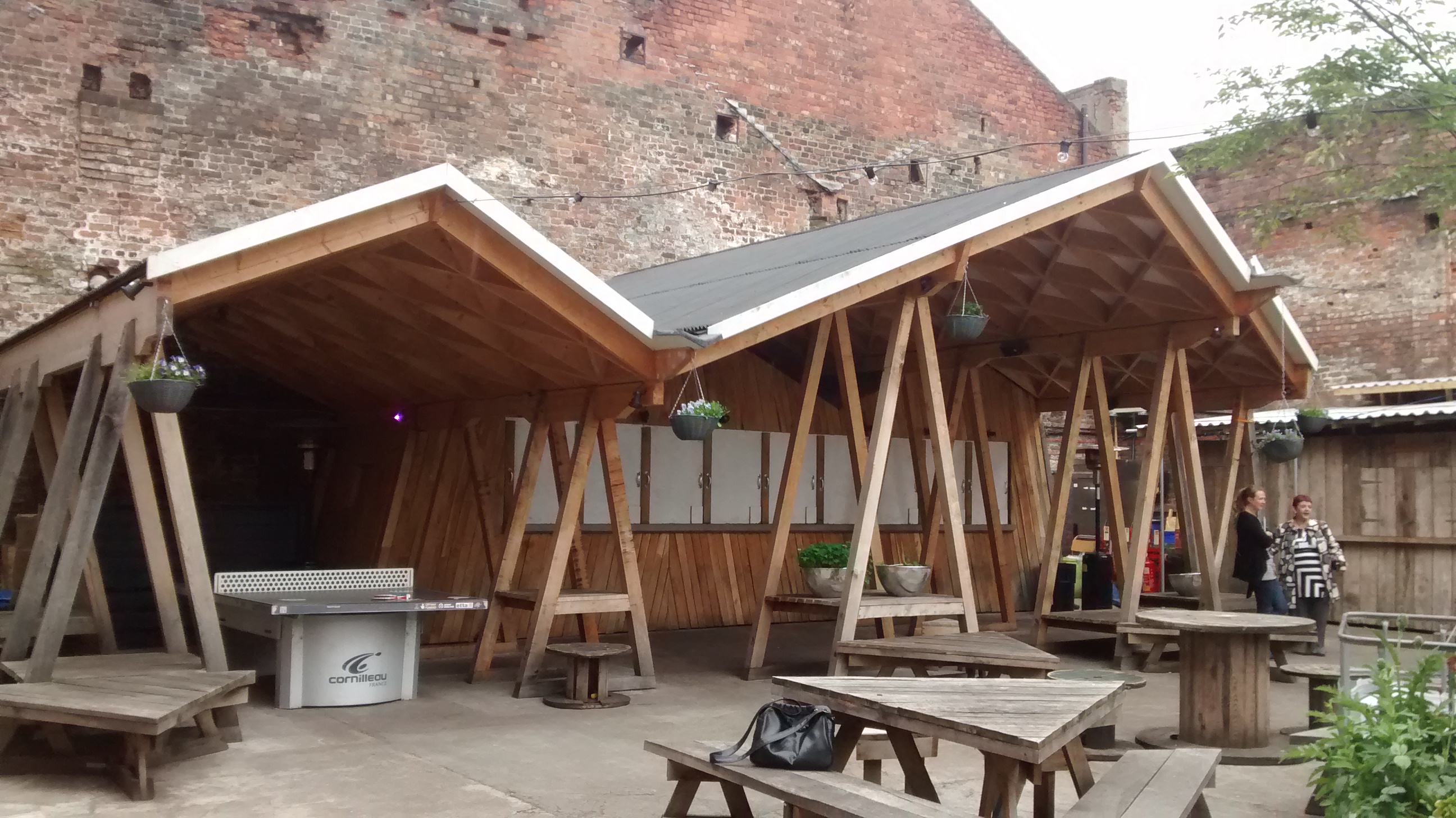 Those already signed up include food producers and nutritionists, furniture upcyclers, a bike refurbishment enterprise, local charities and an urban farm.
Carl Beer, Chief Executive of MRWA, said: "Getting all these organisations together in one place at the same time will help showcase just how much is going on with the region's circular economy. The IFB Edge fringe festival is the ideal opportunity to promote this all as one – saving resources, reducing food waste, giving unwanted things a new lease of life, cutting carbon and congestion and improving lifestyles."
Councillor Graham Morgan, Chairperson of MRWA, said: "We're hoping to attract IFB delegates on the day, but the invitation is open to all – there'll be something for everyone!"
ENDS
Event details:
Venue: Constellations, 35-39 Greenland Street, Liverpool L1 0BS
Date: Wednesday 22nd June 2016
Time: 1.00pm to 6.00pm
To book your place:
Tel: 0151 255 1444 or Email: enquiries@merseysidewda.gov.uk – quoting The Edge Event
Organisations signed up to the event include:
Bulky Bobs FRC
Emmaus
Faiths4Change
Groundwork's Project UP
Total Reuse
Used Kitchen Company
Liverpool Food People
Squash Nutrition
Fritto Italian Street Food
Farm Urban
MerseyCycle
MRWA
Veolia
Merseyside Recycling and Waste Authority is responsible for the disposal of municipal waste on Merseyside. Established in 1986 following the abolition of Merseyside County Council, it is a statutory Authority that works with all the local authorities on Merseyside – Knowsley, Liverpool, Sefton, St Helens and Wirral. MRWA takes a lead in advocating recycling, waste minimisation and safe and effective disposal of waste for Merseyside residents.
The Edge is an innovative, creative and dynamic programme of events and activities all of which have been designed to ensure that businesses in the City Region derive maximum tangible benefits from the International Festival of Business 2016 (IFB 2016). The Edge will incorporate three main event types throughout: Conversations With, How To's, and Provocations.
John Lally
Marketing and Communications Officer
Merseyside Recycling and Waste Authority
Direct Dial: 0151 255 2568
General enquiries: 0151 255 1444
www.merseysidewda.gov.uk
www.twitter.com/merseysiderwa
www.facebook.com/merseysiderwa